Happening in 2018…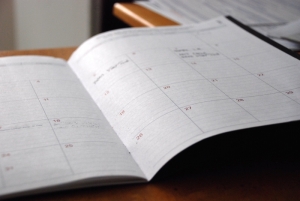 I'm writing a book chapter, using insights from sustainability science, complexity science, and positive psychology to explore what our most transformative solutions for our global issues could look like (to be published by Springer, 2018).

I recently participated in a very powerful and fun training about The Art of Hosting Societal Innovation. I'm still integrating the many new ideas, insights, and practices, as well as their implications for supporting social change and transformation towards sustainability.

Topher Hunt and I are building an online, peer-to-peer platform or hub, where people from all over the globe can collaborate on 'birthing' a more integral world into being, with projects ranging from health to education, and politics to organizational change.

My life partner and I are building a sustainable house in a beautiful, forested area in the Netherlands. It's an exciting project full of learning and experimentation with respect to new sustainable materials and technologies. And life, frankly.
Earlier in 2017…
May 3rd: Evening with the NatureCollege at

De Nieuwe Liefde

 in Amsterdam. Speakers include Professor Matthijs Schouten, Professor Klaas van Egmond, television-maker Froukje Jansen, and myself.

May 11th: Evening with the NatureCollege at Radboud University Nijmegen. Speakers include Princess Irene, Professor Matthijs Schouten, Professor Klaas van Egmond, and myself.

May 18th: Lecture at the Impact Academy about "Cultural change for sustainability" (in Dutch – "Cultuurverandering voor duurzaamheid").

May 19th: Talk at an educational conference, with the theme 'Learning to live together, working together towards an inclusive society', in Dutch. Conferentie samenwerkingsverbanden primair en voortgezet passend onderwijs, met als thema 'Samen leren leven, samen werken aan een inclusieve maatschappij.'

July 5th – 8th:

Conference on Social Psychology in Granada

, where I will present on "Working with worldviews: Using the science of worldviews for improving communication, collaboration, and creative innovation."

July 20th: Speaker on the 'Oneness in Twelve Spheres of Life'

conference call and video

, in which I'll explore the importance of worldviews for creating more sustainable foundations to our societies.

September 25th: Class on 'worldviews & the transformation towards sustainability' in the Master's course 'Perspectives on Sustainable Development' at Utrecht University.