Selection of clients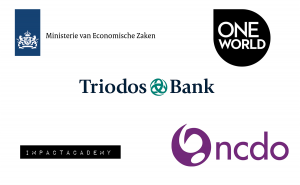 Testimonials
"With her knowledge of worldviews, Annick made an important contribution to our learning community of  directors in primary education. She deepened the conversation by helping the directors become more aware of what is implicitly guiding their behavior. By doing so, what is often below the surface became visible. This makes it possible to communicate about it and learn from one another. Her empathic ability, her calm and her sharp analysis create a safe setting, so that the conversation about worldviews and human views – which are foundational to changes in our educational practices – can take place in a constructive way."
Your session was a highlight of the week for me, and truly impressive. Your synthesis of different worldviews was insightful and useful. Your connection to mindfulness demonstrated an ability to creatively meld apparently disparate elements. The exercise you led us through was bold and deeply impacted the group. Using an innovative approach, you urged us each to be thoughtful, you enhanced the relationships within the group, and you turned our subsequent discussions in a direction that was more gentle, more receptive to diverse positions, and more likely to find common ground. I highly recommend you and your approach to groups who are seeking reconciliation and additive collective insight.
In her presentation, Annick explained the power and difficulties of sustainable transformation. She told her story in a very open, personal, and positive way. She took us on a journey to explore with each other how we can bring our daily life closer to our dreamt-of life. It was fascinating to experience how you can come to a deep conversation in such a short time together! Thanks to the professional, sincere guidance of Annick.
I deeply appreciated your session, not only because you created the conditions for participants to speak up to each other, but also – more important – to listen to each other. We currently experience a boom in new communication technologies but in my opinion actual communication is still as difficult as it has always been in our history as a species. I would encourage you to go on with such sessions!
In my judgment, Annick de Witt's inter- and cross-disciplinary approach to worldviews can function to inform projects of integrative, policy relevant knowledge generation, and is therefore of interest to a wide range of policy-makers and strategists.
Annick's session offered a really nice way of stimulating us to broaden our horizons and imagination. Since we were talking about a rather abstract topic, the exercises prompted me to really imagine what our future world will look like. Sharing that with someone else – who, due to the exercises, 'switched off' judging and really listened – is helpful to articulate and paint what I saw and why. It was also interesting to hear how the other imagined it.