"Groups and organizations using the Art of Hosting as a working practice report better decision-making, more efficient and effective capacity building and greater ability to quickly respond to opportunity, challenge and change.

People who experience the Art of Hosting typically say that they walk away feeling more empowered and able to help guide the meetings and conversations they are part of move towards more effective and desirable outcomes."
The 'Art of Hosting' conversations that matter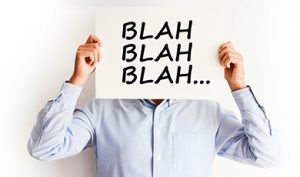 Over the past twenty years, I've participated in many group conversations, projects, meetings, and debates, often oriented around the question of how to engender (systemic) change in the direction of sustainability.
To my great frustration, most of these group processes are not half as productive as they could be. Often I came home feeling that while there was great potential in the room – good people with noble intentions and significant capabilities – the meeting itself was not able to draw out that potential and bring it to fruition.
Gradually I realized what an art it is to have people work constructively together on a shared goal!
Everything changed when I took my first 'Art of Hosting' training. I was SOLD.
I experienced first-hand how to create the conditions under which a group can express its potential, and how incredibly enlivening that experience is for all involved people!
So what is Art of Hosting?
Art of Hosting is a highly effective way of harnessing the collective wisdom and self-organizing capacity of groups of any size. 

Using a blend of powerful methods – like Circle, World Café, Appreciative Inquiry, Open Space Technology, ProAction Café, storytelling, and more – Art of Hosting is masterful at creating the right conditions for the 1 + 1 = 3 effect.
Based on the assumption that people give their energy and lend their resources to what matters most to them – in work as in life – Art of Hosting invites people to step in and take charge of the challenges facing them.
Not only do people get the chance to bring forth their contributions, also something new, something bigger emerges, something that only becomes possible out of the shared wisdom and creativity of the group as whole. You could call it innovation.
Or a collective wisdom and creativity that is 'more than the sum of its parts.' Therefore: 1 + 1 = 3.
Groups and organizations using the Art of Hosting as a working practice report better decision-making, more efficient and effective capacity building and greater ability to quickly respond to opportunity, challenge and change.
But Art of Hosting is more than a series of powerful methods or techniques. These are combined with the profound insight that it is truly an art, a never-ending personal practice, to become skillful at helping ourselves and others work well together, especially in these times of increasing complexity.
The Art of Hosting is an art and practice I'm devoting myself to.

I'm currently working with it in a range of projects aimed at creating systemic change, including facilitating a series of round tables for the Time is Now foundation, with the aim of making sustainability a much higher priority in the current educational system in the Netherlands.
Please contact me if you are interested in exploring the options for Art of Hosting style meetings and trajectories, especially in the context of addressing our complex contemporary challenges, and the innovation that demands. I can't wait to work with you!