The 'Art of Hosting' conversations that matter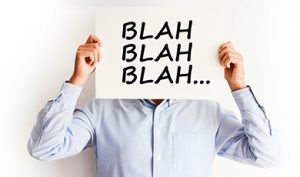 Over the past twenty years, I've participated in many group conversations, projects, meetings, and debates, often oriented around the question of how to engender (systemic) change in the direction of sustainability.
To my great frustration, most of these group processes are not half as productive as they could be. Often I came home feeling that while there was great potential in the room – good people with noble intentions and significant capabilities – the meeting itself was not able to draw out that potential and bring it to fruition.
Gradually I realized what an art it is to have people work constructively together on a shared goal!
Everything changed when I took my first 'Art of Hosting' training. I was SOLD.
I experienced first-hand how to create the conditions under which a group can express its potential, and how incredibly enlivening that experience is for all involved people!
So what is Art of Hosting? Art of Hosting is a highly effective way of harnessing the collective wisdom and self-organizing capacity of groups of any size. 

Using a blend of powerful methods, Art of Hosting is masterful at creating the right conditions for the 1 + 1 = 3 effect.
Based on the assumption that people give their energy and lend their resources to what matters most to them – in work as in life – Art of Hosting invites people to step in and take charge of the challenges facing them.
Not only do people get the chance to bring forth their contributions, also something new, something bigger emerges, something that only becomes possible out of the shared wisdom and creativity of the group as whole. You could call it innovation.
Or a collective wisdom and creativity that is 'more than the sum of its parts.' Therefore: 1 + 1 = 3.

Groups and organizations using the Art of Hosting as a working practice report better decision-making, more efficient and effective capacity building and greater ability to quickly respond to opportunity, challenge and change.
But Art of Hosting is more than a series of powerful methods or techniques. These are combined with the profound insight that it is truly an art, a never-ending personal practice, to become skillful at helping ourselves and others work well together, especially in these times of increasing complexity.
Annick moderated one of our recent roundtable discussions around the topic of sustainability in the Dutch education system. Despite the complicated subject and the additional challenge of a highly varied, spirited, and intellectual company, Annick conducted this titanic job with verve. She did not lose sight of the essence of the dialogue for a second. In addition to her great skill, she is very pleasant to work with. We hope to work with Annick as a moderator for our future roundtable discussions and we can recommend her expertise to everyone!
Just a few weeks before the International Earth Trusteeship Gathering in The Hague took place, we asked Annick to help facilitate the meeting. From the moment she accepted the invitation she brought a sense of structure and guidance that had been lacking before. She showed insight into the many dimensions of sustainability as well as into group processes. She also knew how to involve people, so that real contact could be made, both with each other and with the theme of the Gathering. Her open and friendly approach combined with focused and clear working methods were of crucial importance, and contributed to all 80 participants of the event feeling seen and heard. The Gathering was experienced as both inclusive and transformative, and without Annick as co-facilitator this would not have succeeded. I am grateful to you, Annick!