The survival of mankind will depend to a large extent on the ability of people who think differently to act together. International collaboration presupposes some understanding of where others' thinking differs from ours.
Global use of the worldview-test and model
The worldview-test and model are, among others, being used for research into:
Indigenous communities and climate resilience in Mexico

Self-directed learning capabilities in South Africa

Pro-environmental attitudes and behaviors in Indonesia

Stigmatization of mental health illness diagnoses in the USA

Islamic input on tissue engineering of articular cartilage in Malaysia

Exceptional human experiences and beliefs (from a social psychology perspective) in Portugal
Next to research, it is used for educational purposes. Teachers and professors use it in their class rooms, guiding explorations of worldviews in society and creating awareness of students' own worldviews. They often report it supports lively discussions, and real engagement from students.
Next to research and education, I'm using it for organizational change and transformation, as do some other leadership coaches and consultants.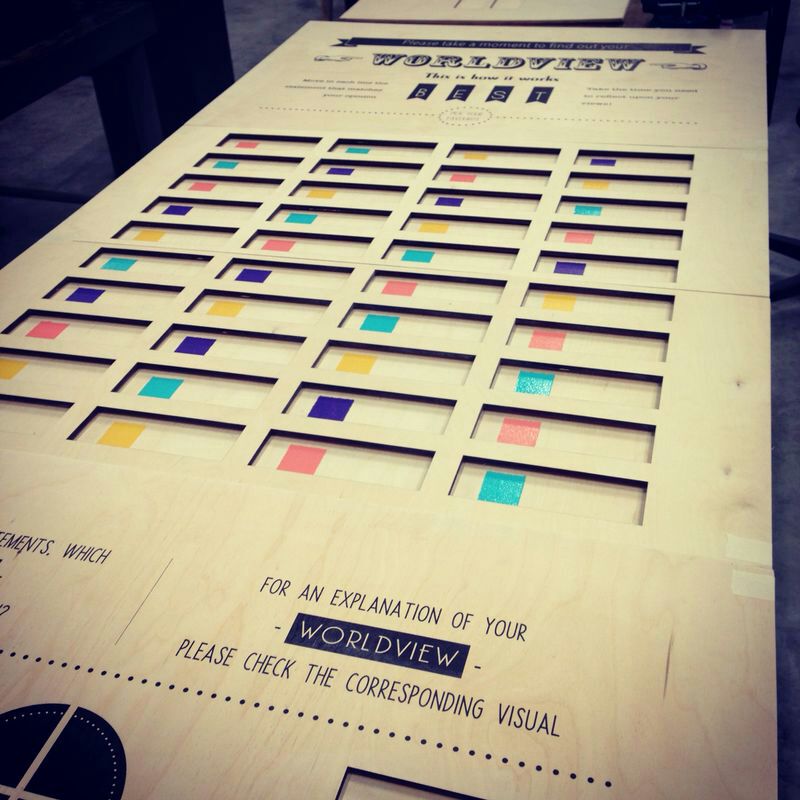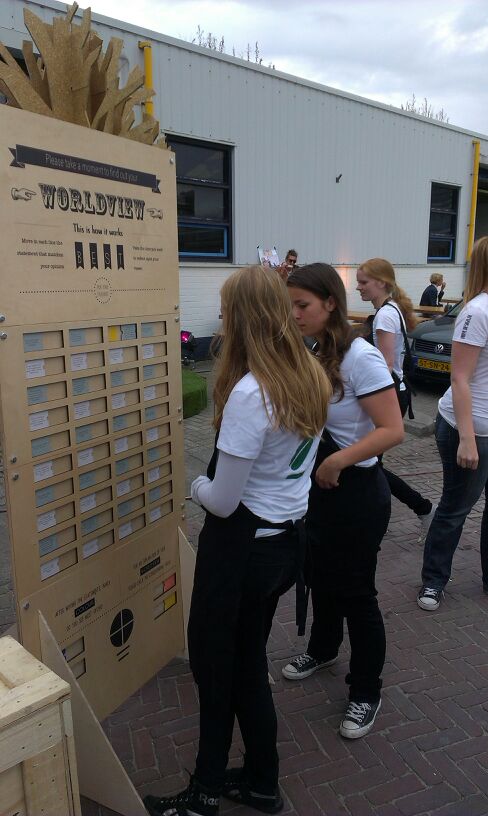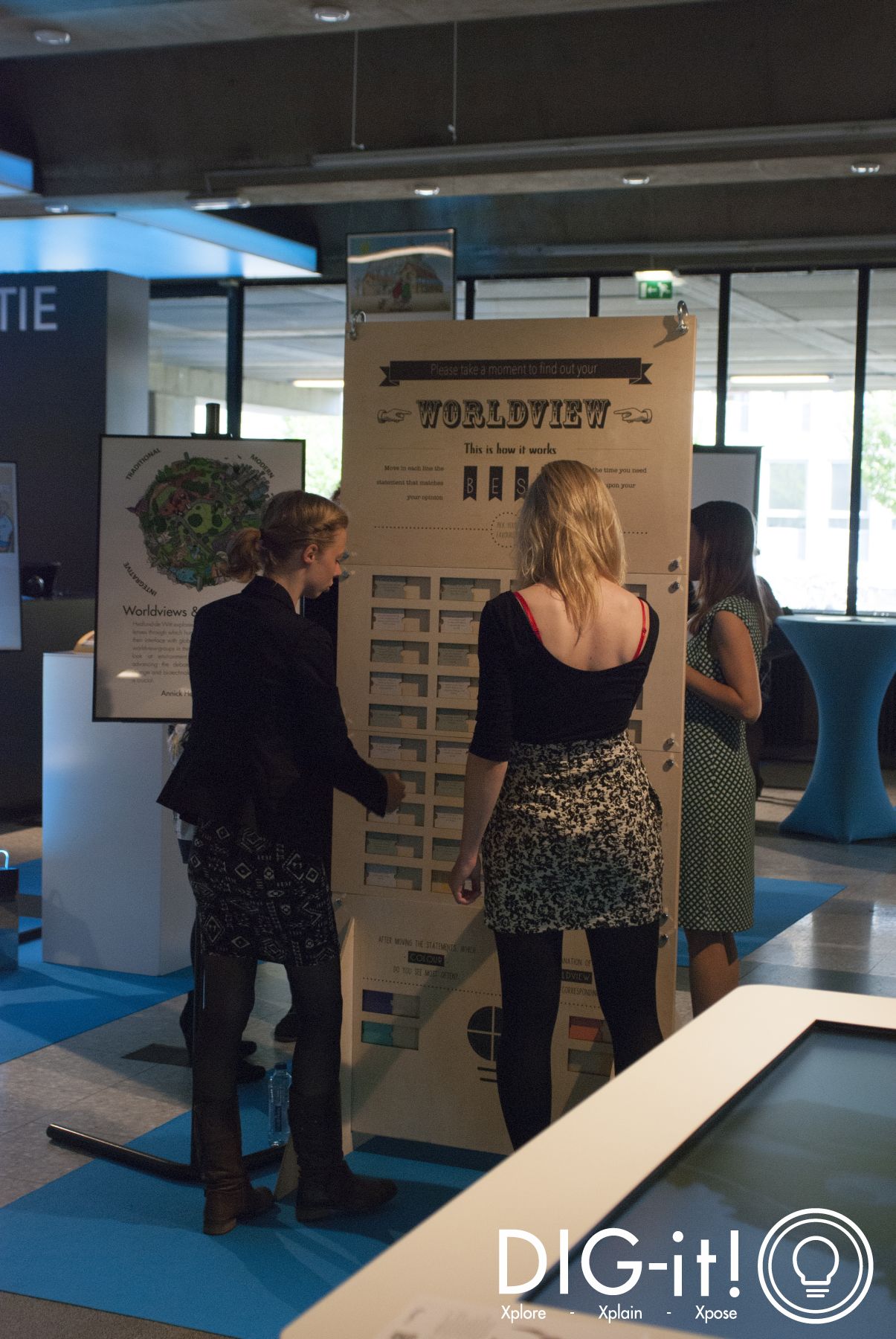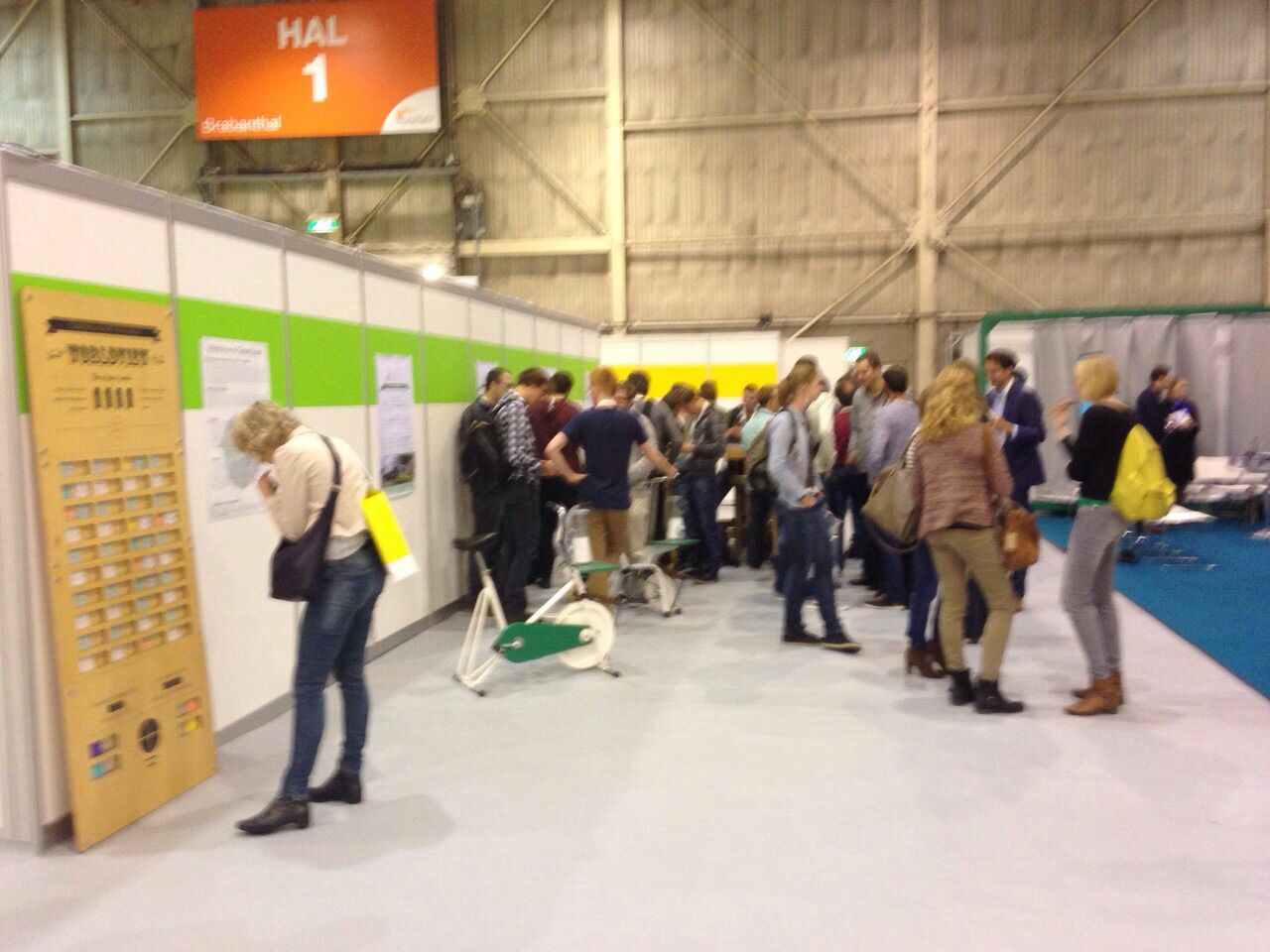 As you can see in these pictures, the worldview-test travelled to festivals and expositions in the Netherlands in the shape of a board-game…
Want to use the worldview-test in your own practice?
Feel free to use the worldview-test and model in your own context! However, please do send me an email with how you are using it, as it is so much fun for me to know about all the ways it is being applied. Please also use a reference to my website and the research that supports it.
I am a high school teacher in Australia and am constantly looking to explore worldviews with my students. I found your online survey and diagram really helpful. I find that many resources are very intellectual and aimed at university contexts – but your survey has quality questions that most people can understand and are engaging for teenagers.
I am an English teacher enlightening my students about their worldviews. I came across your website and was using it with my students.  Their outcomes provided interesting classroom conversations.  
I'm faced with a new challenge – to teach a class on innovation. I want to start off the course with some material on worldviews, and determine the baseline for each student. I also want to assess students at the end of the semester. I think it would be very interesting to see if a semester of training in creativity and innovation could lead to a change in worldview!

I have been searching for a good worldview assessment tool, and I am very impressed with yours.