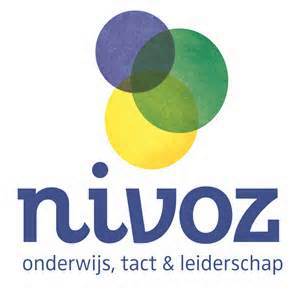 On April 12th I will be participating in a panel-discussion at NIVOZ in Driebergen. The evening is concerned with the question how sustainability can become a catalyst for educational change – future proofing education in times of crisis. The Keynote lecture will be delivered by Arjan Wals, professor and UNESCO Chair learning for sustainability at Wageningen University (Netherlands) and University of Gotenburg (Sweden).
NIVOZ
According to Arjen Wals, "we must develop schools in which children live closer to the earth. We must try to develop capacities and competences that enable people to view the world holistically, as an integrated whole. Where they can find the balance between ecology, economy, and the environment. Where they can ask difficult questions. Critical questions. Questions that make us think about the way we live. It is not just about doing things better, we also have to do better things."
This kind of change in education also demands a change in worldview, or at the very least, a critical reflection on the worldviews that underlie our ideas about education, about children, and about the role and nature of learning. As I've heard from a number of educational professionals I have worked with, reflecting on our own (and others') worldviews is a fruitful way to engage deeper in this process, and come to clarified understanding of the deeper layers of our views on education, children, and learning. This helps us see where these views offer adequate responses to the highly complex and urgent (sustainability) issues of our time, and where they may be ready for an update.
This is the view I will be sharing in this panel discussion. It should be an interesting evening about an incredibly timely and important topic!